RECURRING EVENTS

Choirs Rehearse Weekly

September to June
*New members welcome
If you have any questions, please email Jack at
j6bertrand@gmail.com
Chancel Choir

Thursdays - 6:30 p.m.
Bell Choir

Thursdays - 7:30 p.m.
Handbell Choir Rehearsal: We will meet twice a month beginning on Thursday, September 26th. Please contact the Choir Directory, Jack Bertrand, for a full schedule of rehearsal dates.
Children's Choir

Sundays -
10:00 a.m.
---


Complete this form to volunteer your time for Special Music.
(opens in a new window)
---

THIS AND THAT

*Time of Prayer
We have been created for intimate conversation with God. Come for a time of quiet reflection and prayer with our heavenly Father.

When: Tuesdays
Time: 1:30 - 2:00 p.m.
Where: Church Chapel

"Be joyful always; pray continually." 1 Thessalonians 16-17

Sing for Joy, Share Your Musical Gifts
The church music team is gearing up for another season of leading worship through music. We need additional members to join us in this pursuit for both the Chancel Choir and Bell Choir.

Chancel Choir Rehearses from 6:30-7:30 p.m.
The Bell Choir Rehearses from 7:30-8:30 p.m.

Handbell Choir Rehearsals: We will meet twice a month. Please contact the Choir Directory, Jack, for a full schedule of rehearsal dates.

Joining one of the music groups is a wonderful way to utilize your spiritual gifts and participate in worship in addition to having another avenue of fellowship at the church. Please contact Choir Director, Jack Bertrand at j6bertrand@gmail.com with questions about either the Chancel Choir or Bell Choir.


---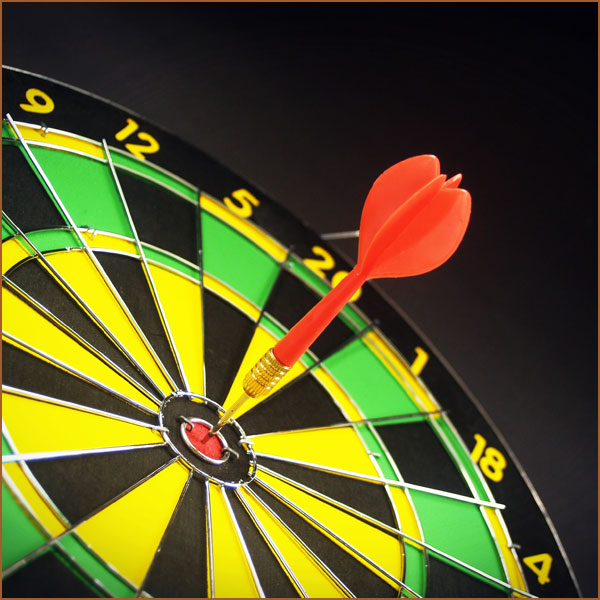 Transformation: Year-long Emphasis
An ancient Beduin curse says, "May you spend all your days in one place." The message is simple:
Don't camp-out where you can keep moving forward in faith!
But let us be honest sometimes it is hard to know if we are really moving forward in our faith. Over the years I've heard people say, "I've grown so much this last year" and I've heard others say, "I'm just not growing in this church." How do we know we're growing or not? What is our target, our goal as Christians? This is going to be our emphasis this year. We're going to give you some markers along the trail of your own spiritual journey to help you decide if you are growing in your faith and knowledge of Jesus Christ and we will give you the tools to help you keep moving forward in faith. We're calling it:
Live Like Jesus
.
Each week we will lift up a marker along the road that will tell you if you are moving toward your destination which is to become a fully devoted follower of Jesus who is becoming more and more like Jesus each day.
We are using the metaphor of a camping trip/hiking trail. So throughout the year we will be offering one day learning experiences we're calling
BASECAMPS
. These will give you tools to "gear up" for your journey of faith.
The first camp will be in February, so be looking for more details in the weeks to come. We'll provide donuts, coffee, and lunch. This will be a great opportunity to get any and all questions you have ever had about Christianity answered. You won't want to miss this.
I know we are used to hearing things super-hyped by advertisers and then being disappointed with the product. Let me just say to you that
making disciples for the transformation of the world
is what we are called to do as individuals and as a church. This year we are going to be developing you (if you get involved) unlike any other church in this country. Get ready to get involved and see your life changed forever! Transforming people who will transform our communities and world will be our focus in this next year. Plan now to be a part of it!
Blessings,
Ron
---

*For more information and details regarding upcoming Church/Youth Activities please go to the top of the home page and click on the "Online Library" for links to the "Chimes" newsletter and monthly "Calendar" of events.


---
HAPPY BIRTHDAY!

Jan 1, Denise Clay, & Don Hine
Jan 2, Lyn Wilmore, Ken Beatty, & Michelle Stabley
Jan 3, Carla Baker, Pat Bauer, & Phyllis Blackburn
Jan 4, Dianna Monroe
Jan 5, Makayla Burrows, & Sue Hatcher
Jan 6, Tom Flynn, Tina Hoxie, & Valerie Wales-Beatty
Jan 7, Rich McCubbin, Jan Shuart, & Nicole Ward
Jan 12, Adam Herrera, & Lindsay Herrera
Jan 13, Chris Ingalls
Jan 15, Loretta Keaner
Jan 18, Vicki Dukes, David Hardy, Jerry Keller, & Fred Williams
Jan 19, Coty Morris
Jan 20, Clayton Babb
Jan 21, Peter Manina
Jan 22, Patrick Monroe
Jan 23, Bob Shaw, & Teresa Ward
Jan 25, Jan Jesko
Jan 26, Charlie Jones, & Karen Wortley
Jan 28, Abigail Topping
Jan 29, Bob Banner, Erin Eberhart, & Bob Farr
Jan 30, Amy Hoyes
Jan 31, Jan Green, & Ralph Morr